About Erwin
Hello!
My name's Erwin Huber.
Thanks for taking the time to visit our team's web site.
Here's where you'll find the latest news on the Sunshine Coast Real Estate market and up-to-the-minute information on the newest Real Estate listings
We know the Sunshine Coast very well, though, like so many other Canadian citizens, I'm not originally from here. I was born and raised in Switzerland (Lucerne), and as a result, I speak German, Swiss-German, French, Italian and of course, English.
Nineteen years ago I moved here for the lifestyle... to fish, cruise the coastline in my boat and ride the seaside highway on my motorcycle. At the end of the day, I love to sit on our deck with a glass of wine, watch the sun sink into the ocean and listen to the blues.
Prior to becoming a Realtor (I was licensed as a Realtor for over a decade here in BC), I provided sales and marketing expertise to highly technological European companies. This strong grounding in computers is a great asset as the real estate business becomes more and more technical.
As well, I founded, operated and managed a very successful boutique hotel and property rental company at Whistler ski resort for 8 years. I also owned and operated a world class winery restaurant in the Okanagan's Wine Country.
This expertise in computer skills and business management (I hold a Business degree / B. Comm. and a dedicated Commercial Designation (ACP / Accredited Commercial Professional) qualifies me to help both home and business owners with their real estate needs. Additionally, my language skills are a great asset in helping buyers, and sellers, communicate with someone who, often quite literally, speaks their language.
But most importantly, I always deal with integrity, discretion and the highest professional ethics so that I can provide our clients with a solid Real Estate experience.... We would like to offer you that same opportunity.
We look forward to working with you.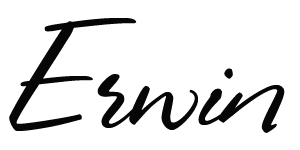 Realtor®, B.Comm., ACP, CNE, CMME